Welcome to the official home of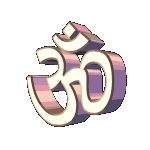 Lisa Itts & her band *Solstar*

*Solstar* is an original "groove rock" band from Long Island, NY featuring the songwriting and vocal talents of Lisa Itts. Their music is melodic, modern rock with just the right amount of "edge". Lisa's music offers memorable melodies and moving lyrics, vague enough to self-interpret, yet empowering enough to relate to and inspire.

If you haven't come down to Lisa's acoustic restaurant and bar venues, you truly must. She has sampled the food , drink and atmosphere and chosen them for your entertainment pleasure. Please check the calendar page for gig schedules. These venues are accesible to all ages, too, so bring the fam. Please see the bookings page for private party information. See you soon! Thanx always for all your continuted support! Peace & Love ~ Lisa & *Solstar*
A special gift from Lisa!
Free Live Downloads from the "Sourcerer" CD release party!
Please enjoy these two
FREE
MP3 song downloads recorded at the CD release party for
Sourcerer
.
Throw It All Away 13.55MB
Listen Here
Bye Bye
7.16MB
Listen Here


Reviews
"Simply rewarding - [*Solstar*] One of the best CDs of the year!"
- Richard Hughes, Good Times Magazine
"Quality, originality, presence; The Industry could use more of this..."
- Village Voice, NYC
"Itts and her band, Solstar, are part of a new generation of folk, albeit one that's firmly planted in rock"
-Kenyon Hopkin, DigitalCity.com
"Great lyrics, great music, need I say more?"
- The Long Island Ear

All Material Copyright © 2010, Lisa Itts and Itts-Good-Music